Welcome To Telge BJJ & MMA - kebab cowboys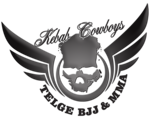 At the Telge BJJ&MMA academy you are welcome to train brazilian jiu-jitsu, mixed martial arts or just attend our physical training class. We have classes every day during the weeks and extra classes at weekends.

At our academy you can train with world class atletes and instructors such as Bruno Matias, Alan 'Finfou' do Nascimento, Robson Barbosa and Pär Friberg. Our academy is a part of the team Carvalho Europe.

One season (~6 month) of training costs 2900 SEK. Our academy is located at Tältvägen 19D in Södertälje, Sweden.

Welcome to Telge BJJ & MMA - Kebab Cowboys - Cantagalo International!